Even the most affluent city in the USA can never escape the curse of a clogged up dryer. That is why dryer vent cleaning in Yorba Linda, California must still be done. But how will you know that dryer vent repair should be considered? There are signs that will tell you.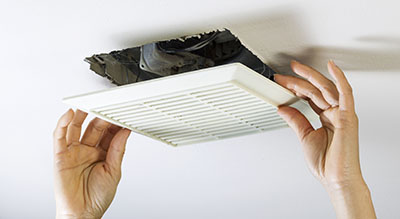 Symptoms of a Clogged Vent
A dryer vent repair is necessary if:
Clothes need a longer to dry than usual.
Clothes do not become as dry as they should be, even after the longer drying time.
Clothes are usually hotter after the cycle.
The dryer's outside gets hotter than usual after a cycle.
The laundry room is more humid.
There is a constant smell of something burning.
These are actually emergency signs. When you notice any of these signs you need to immediately call a professional in Yorba Linda, CA to do dryer vent replacement or dryer vent repair. In addition to the aforementioned services, we at Yorba Linda Dryer Vent also offer air filter cleaning and replacement services. As such, you can trust that we are skilled enough to properly fix any issues you may have with your dryer vent.
Problems with a Clogged Dryer Vent
The dryer vent is clogged, so what happens now? The worst case scenario is the start of a fire, and we are sure that you don't want your beautiful Yorba Linda home to burn to the ground. Unfortunately, a clogged vent that is left unrepaired for a long time is one of the common causes of fire in households.
Besides from starting a fire, a clogged vent can also contribute to the inefficiency of the entire dryer system. The dryer will have to use more electricity to provide more heat to dry the clothes, and even with more electricity being consumed, the dryer cannot dry the clothes as efficiently as it used to. So in the end, you will be spending more money for something that is working inefficiently. This is certainly a very, very bad investment.
That is why dryer vent replacement or dryer vent repair must be done immediately when the signs are noticed. Therefore, you should not hesitate to call us at Yorba Linda Dryer Vent. Once you call, we will viist your property as qucikly as we call, assess the damage done, and start working immediately to resolve the issue.
What Happens Next?
So a dryer vent repair is done, what will happen next? Even if a dryer vent replacement is done, as long as you are using it, it will still need maintenance. Why? Because the lint from clothes will continue to be trapped in the vents, as long as the dryer is in use.
When clothes are being dried in the machine, lint from the clothes will become trapped in the vents. Manufacturers know this, and that is why dryers are made with filters to prevent lint from clogging the vent. Unfortunately, lint can still pass through the filter and accumulate in the vent. Overtime, this makes the system work inefficiently, which will lead to you needing a dryer vent repair or dryer vent replacement. As such, you should still use our Yorba Linda Dryer Vent Cleaning Company to perform maintenance services, in order to prevent the hassle of always having to do repairs and replacements.