Air Duct Cleaning Yorba Linda
Call Us Now 714-783-1879
Count on our professionalism to deliver the best residential air duct cleaning services. We clean dust and dirt that's been accumulated in the ducts with the highest quality vacuums, blowers, and brushes in California, along with cleaning dryer vents, replacing and repairing ducts, and taking care of the ventilation system.
Address:

Alamo Ln
Yorba Linda

,

California
Zip code:

92886
Hours of Operation:
We accept Cash, credit card, etc.
Our company offers local residential air duct cleaning, HVAC repair and maintenance, dryer vent cleaning, duct replacement, seal repair, filter cleaning and replacement. Call now
Give us a chance to tell you about the most exceptional air duct cleaning company in the entire area of Yorba Linda, which is Yorba Linda Air Duct Cleaning. How do we know that we are the best? We are the best simply because of customers tell us that we are. Not only are we here every time our customers need us, but we also offer quality work at affordable prices, and we offer all air duct services. What more could you ask for?
Air Duct Residential Cleaning
At Yorba Linda Air Duct Cleaning, we are very proud of our air duct residential cleaning service. Every member of our staff is well trained in all things related to air ducts, and you should only expect the best when we come to your home to perform cleaning services. Additionally, we offer installation of electrostatic filters. All of the services that we provide will contribute to better air quality in your home, as well as improvement in the function of your cooling and heating system. Air duct residential services offered by us include: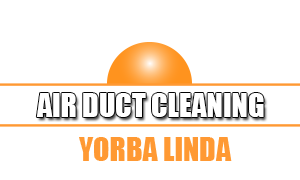 Sanitizing of Air Ducts
Cleaning of Furnace Ducts
Cleaning of Air Filters
Heating & Ventilating System Cleaning
Cleaning of Air Vents
Water Damage Service
Air Quality Testing
Cleaning of Exhaust System
Cleaning of Condenser Unit
In addition to the services listed above, we also take time out to:
Clean any type of air or heating ducts you have installed.
Sanitize the air, and thus getting rid of all pathogens.
Deodorize the air, and thus eliminating all unpleasant odors.
Air Duct Commercial Cleaning
If you need help cleaning the air ducts of your commercial property, we will also be able to help you in that area. We at Yorba Linda Air Duct Cleaning have an air duct commercial cleaning service that compares to no other. The size of your business or how many air ducts are installed does not matter to us, as we will still be able to complete the job. Once we are through cleaning the air ducts in your business, you and your employees and customers will be able to enjoy breathing in cleaner air. Air duct commercial services offered by us include:
Testing of Air Quality
Service for Water Damage
Asbestos Abatement
Ventilating & Heating System Cleaning
Removal of Asbestos
Industrial Duct System Cleaning
Replacement of Insulation
Cleaning Services for Dryer Vents and Ducts
Our Yorba Linda Air Duct Cleaning also offers cleaning services for dryer vents and ducts. Many of the service calls that we receive from the residents of Yorba Linda are related to clogged and dirty dryer vents and ducts. There are several commercial laundries that depend on us to check and clean dryer vents and ducts, in order to ensure that they are free from any type of debris. Not only does this type of cleaning enable dryers to work better, but cleaning these vents and ducts regularly also prevents fires from starting. Keep in mind that you can also call on us for:
Coating of Air Ducts
Repair of Air Ducts
Repair of Dryer Vents

Our Company is located in the city of Yorba Linda. This city is in Orange County, California, and the residents here make up a population of approximately 65,000. Two of the points of interest in this city are the Richard Nixon Presidential Library and Museum, and the Save Ranch. Yorba Linda Air Duct Cleaning is the company that the residents of this great city call upon whenever they are in need of any air duct cleaning services.
We are excellent professionals in air duct repair and cleaning. We replace and maintain ducts, clean dryer vents and excel in HVAC maintenance. Our contractors specialize in exhaust system cleaning and both commercial and residential services.